Eddycon CL Portable eddy current flaw detector
The EDDYCON CL is the latest eddy current instrument in our family. It is furnished with bright and large 7.2" display and combines the best features of earlier flaw detectors.
The EDDYCON CL eddy current flaw detector is intended for:
Detection of surface cracks in various parts.
Finding of cracks in holes and multi-layered structures with the help of rotary scanners.
Recognition of sub-surface flaws in non-magnetic conductive materials.
Evaluation of non-magnetic material conductivity and paint coating thickness.
Eddy current welding quality inspection.
Eddycon CL benefits:
Easy-to-operate due to user-friendly intuitive interface.
Light and sound alarms.
Strict compliance with ISO 15548.
Tune-out from the influence of working gap and inhomogeneity of electromagnetic properties.
Saving over 1000 settings and test results to the flaw detector memory.
Data communication to PC via USB flash drive or Ethernet.
Specialty software for viewing test results and printing out test reports.
Software upgrade using USB flash drives.
Evaluation of flaw depth.
Review of saved defectograms on the display of eddy current flaw detector.
Quick-release Li-Ion battery for continuous 7-hour operation.
Lightweight – up to 3.7 lbs (1.7 kg).
Classical model of a flaw detector
Due to the rubber corners and folding handle it can be safely placed both on a table and on various test objects. It even can be hanged if necessary. Still, Eddycon CL can be used as portable being fixed with straps on the operator's chest.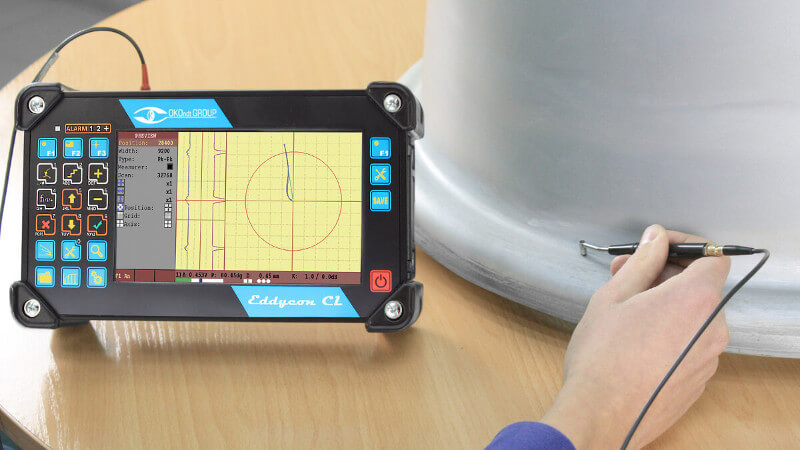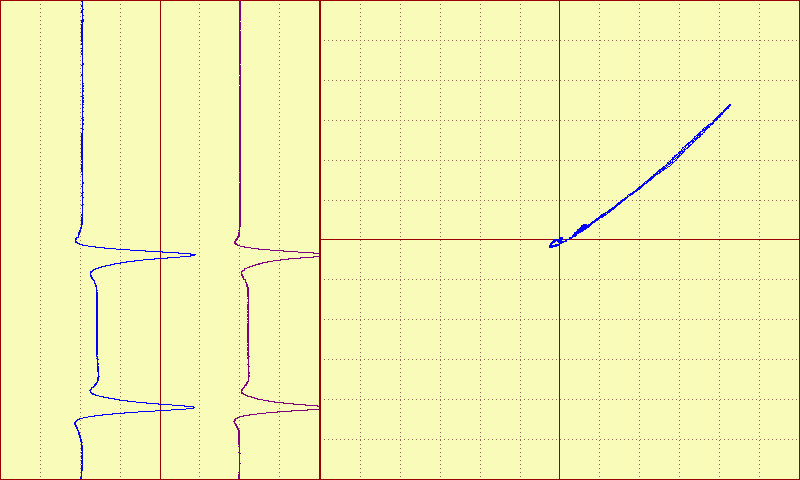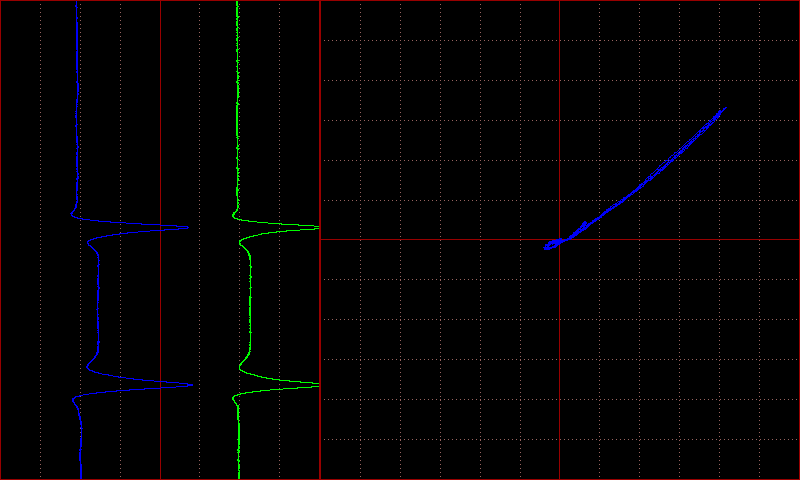 Display
7.2" TFT color display with 800×480 pixels resolution ensures a high-definition picture on the screen. The screen has several display modes such as light, dark, standard.
Request a quote
Download Spec Sheet
---